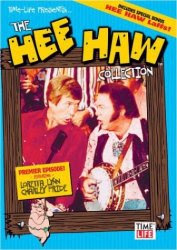 After the Soul Music Survey debacle, The Poe Kat looked for another genre of music to get involved with. Country Music seemed perfect. So Country Music Survey was started. The Poe Kat wanted to enter the arena with a bang, so a Country Music Survey Seminar was planned, with Cashbox Country Music Editor Tom McEntee coming on board to head this new venture and be Editor of Country Music Survey. The Country Music Survey Seminar was held in Nashville and Wesley Rose, CEO of Acuff-Rose, was the Keynote Speaker. Don Gibson and Tex Ritter performed.

The Seminar was a great success, but Country Music Survey wasn't. My dad hadn't taken into account that there were only about 600 Country music radio stations in 1968 and that record company budgets for Country promotion were a pittance. As a little bit of trivia however, the Nashville and radio communities liked the Country Music Seminar so much that they decided to keep it. Tom McEntee then founded Country Radio Broadcasters, Inc. in 1969 and established The Country Radio Seminar the same year. CRS 38 was held in March of 2007, so the Seminar is rapidly approaching a 40 year landmark.

In the mid-1970's, Vernon Sandusky and Rodney Lay got an invitation to join Country Music Hall of Famer Roy Clark's band. It was the perfect gig for Vernon and Rodney and they stayed with Roy for over 20 years (while still performing in Rodney Lay and The Wild West). They were also featured in the house band during Roy's many years on "Hee Haw"...